Welcome to Introspective Therapy!
Therapy for Teens and Adults in Newport Beach, California
About
Get the help you deserve!
Introspective Therapy is a Newport Beach-based psychotherapy practice that offers compassionate, evidence-based mental health care to Californian teens and adults. I understand that many of you may have limited availability, potential health risks, and or are otherwise unable to do in-person appointments. All of my services can be accessed online via teletherapy (or online therapy) through a HIPPA compliant server, and I do my best to accommodate your needs. You don't have to do this alone. I provide fully confidential psychotherapy sessions designed to help people overcome a wide range of emotional, psychological, and relational issues. I strive to create a safe space for you to overcome, rediscover, and thrive. Some of the most common reasons people seek specialty services include: Therapy for Depression. If you feel unmotivated, stuck, or hopeless, I can help. Depression is incredibly common in the U.S., even here in sunny California. My treatment for depression is designed to help teens and adults deal with their symptoms, reconnect with themselves and others, and discover a life worth living. Therapy for Anxiety. The responsibilities and "what if's" of life can often feel like too much to handle. Whether you struggle with nervousness, stress, or feeling overwhelmed, therapy can make a difference. Therapy for anxiety is all about helping you learn to calm the mind and body, face the things that create fear, and find freedom from stress. Therapy for Trauma. People experience traumatic life events all the time. Although some are able to recover and regain a sense of normalcy, many people carry the after-effects of trauma known as posttraumatic stress. If you or a loved one are experiencing nightmares, flashbacks, tension, or triggering events related to a traumatic life experience, therapy can help you heal. Didn't find what you were looking for? I still might be able to help! My services sometimes change and adjust to meet the needs of the community, and not all specialties are listed above. Contact me today to find out how I can help.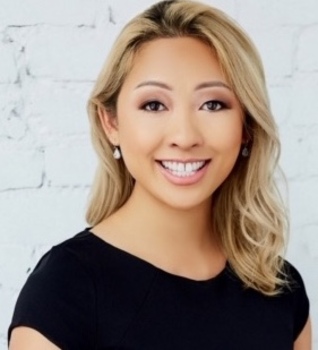 Jacqueline Hirk, Ph.D, LMFT
License Marriage & Family Therapist
Services
Anxiety
Depression
Trauma
Women's Issues
Approaches
Cognitive Behavioral Therapy (CBT)
Cognitive Processing Therapy (CPT)
Eye Movement Desensitization & Reprocessing Therapy (EMDR)
Mindfulness-Based Cognitive Therapy (MBCT)
Motivational Interviewing
Trauma Focused
Person-Centered
Compassion Focused
Insurance Accepted
Aetna
Cigna
United Healthcare
Fees
Free Patient Consultation (10 Min): $0
Cost Per Session: $145 - $165